Ali Bedni Bugyal Trek is a popular trekking route located in the Chamoli district of Uttarakhand, India. The trek takes you through lush green meadows, dense forests, and scenic landscapes, making it a favorite among nature enthusiasts and adventure lovers.
The trek starts from Lohajung, which is the base camp and passes through the beautiful villages of Wan, Bedni Bugyal, and Ali Bugyal. Ali Bedni Bugyal is a high-altitude meadow situated at an elevation of 3,354 meters, while Ali Bugyal is situated at an altitude of 3,430 meters. These meadows are famous for their vibrant wildflowers, grazing pastures, and breathtaking views of the Himalayan peaks like Trishul, Nanda Ghunti, and Kamet.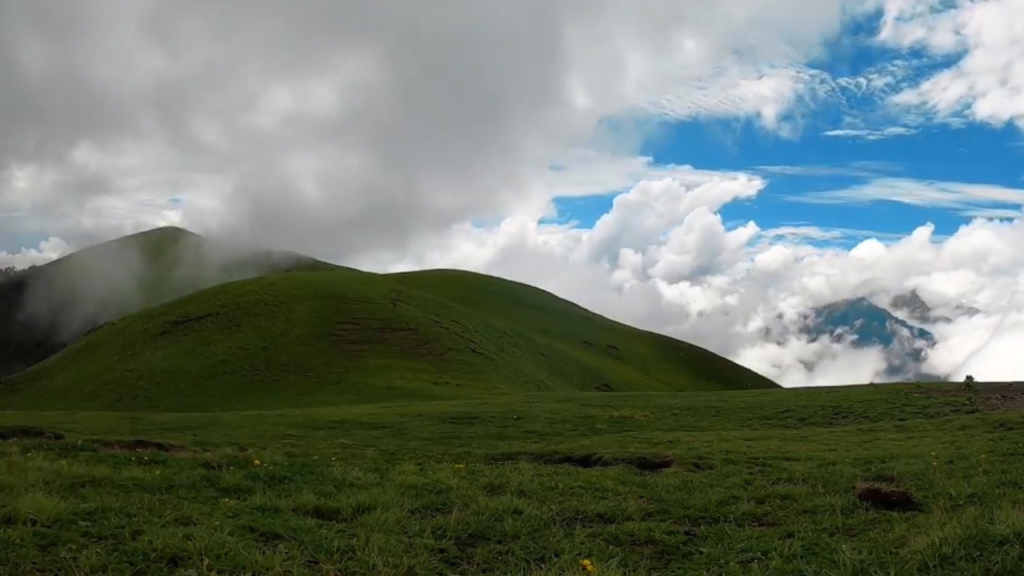 The trek is considered moderate to difficult and requires a good level of fitness. The best time to do this trek is from May to June and September to November. During winters, the trek route is covered in snow and is not recommended for beginners.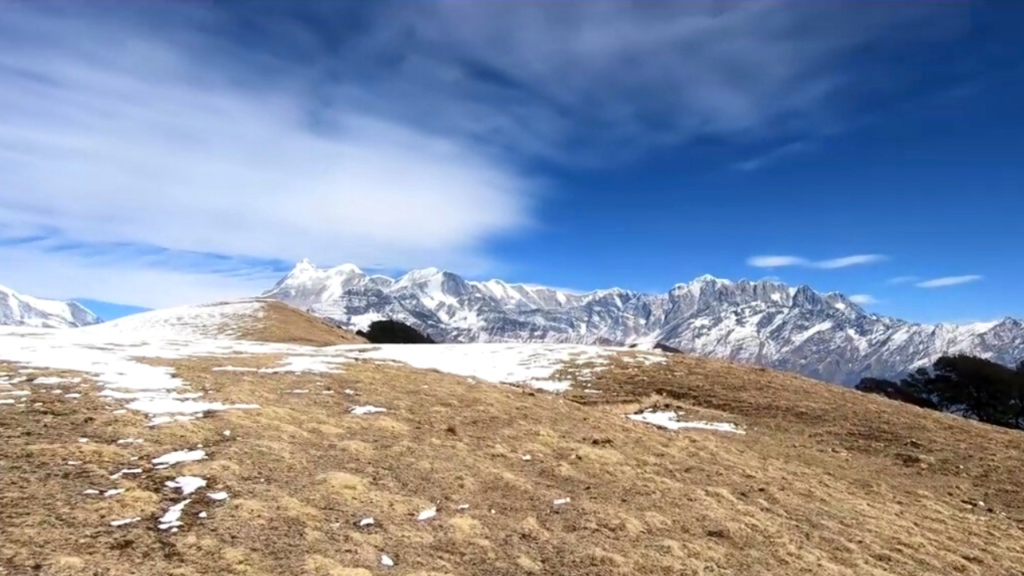 Overall, the Ali Bedni Bugyal Trek is a great way to experience the natural beauty of the Himalayas and to challenge oneself in the midst of a serene and peaceful setting.
Itineary for Ali Bedni Bugyal Trek
Day 1: Arrival in Lohajung
Arrive in Lohajung, the base camp for Ali Bedni Bugyal trek
(you can reach Lohajung by your own vehicle or you can also take a cab which wil cost you around Rs 7000 to 8000 or a Tempo Traveller is 10,500 to 11,000 from Rishikesh)
Acclimatize and explore the surroundings.

Day 2: Lohajung to Didina Village
Trek Distance: 10 km
Trek duration: 4-5 hours
Altitude gain: 7,550 ft to 8,150 ft

Day 3: Trek Didna to Abin Kharak via Ali Bugyal

Trek Distance: 9.5 km
Trek Duration: 5-6 hours
Altitude gain: 8,150 ft to 11,145 ft

Day 4: Trek from Abin Kharak to Gehroli Patal via Bedni Bugyal Trek Distance: 6 km
Trek Duration: 3-4 hours
Altitude Gain: 11,145 ft to 10,350

Day 5: Trek from Gehroli Patal to Wan. Drive from Wan to Lohajung

Trek Distance: 6.30 km
Trek Duration: 10-11 hours
Altitude loss: 10,350 ft to 7,550 ft