A Dhaba is a type of eatery located on the side of the road that provides various food options and amenities. Murthal is well-known for its Dhabas, particularly for their delicious parathas. In the past, truck drivers used to frequent these Dhabas for quick refreshments during their travels. However, nowadays, they are popular among a wider range of people. Parathas are the most sought-after dish at Murthal's Dhabas.
Make sure to add these 9 Murthal Best Dhabas to your bucket list for your next visit!
Amrik Sukhdev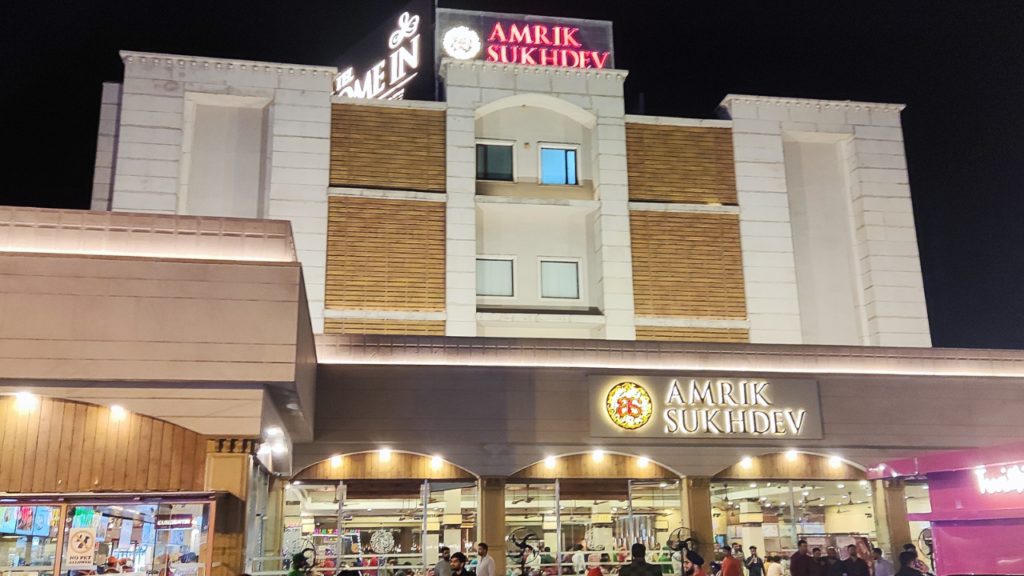 Amrik Sukhdev Dhaba, founded in 1956 by Sardar Parkash Singh, is a renowned eatery in Murthal. It is among the oldest and most reliable Dhabas, named after the founder's two sons. Amrik Sukhdev Dhaba was initially famous among truck drivers, but now it's equally popular among families, youngsters, and tourists. The founder's sons, Amri and Sukhdev, have taken over the responsibility of the business, making it a grand asset. Don't miss the chance to visit Amrik Sukhdev Dhaba, one of the Murthal Best Dhaba.
Gulshan Dhaba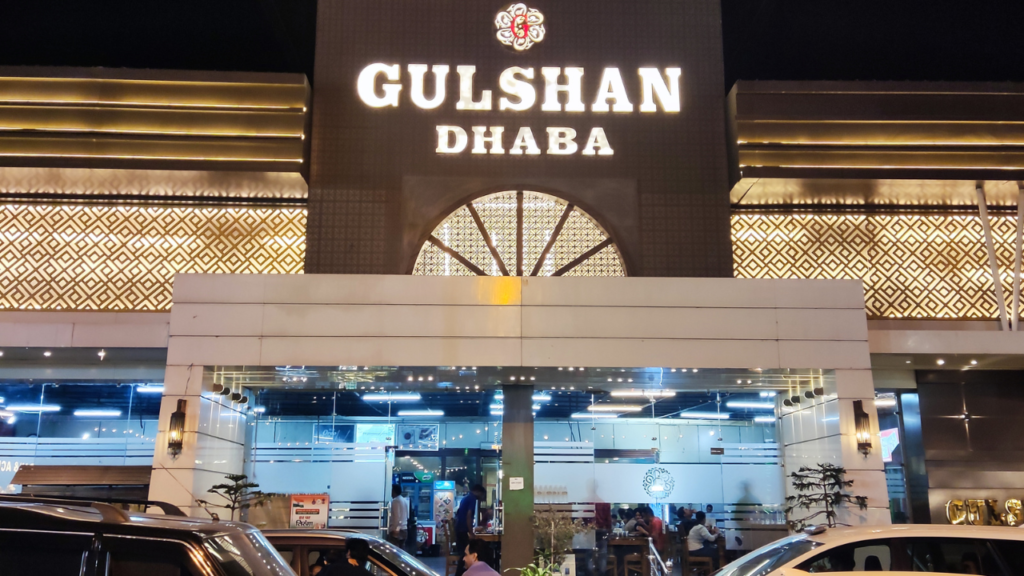 Gulshan Dhaba, renowned for its unique outdoor seating arrangements, has been serving customers since the 1950s and is one of the oldest Murthal Best Dhaba. The restaurant specializes in cooking murthal parathas in a tandoor, making them not only delicious but also healthy. The parathas are typically served with white butter and curd. Gulshan Dhaba offers a complete dining experience and is an ideal place to spend quality time with loved ones.
Pahalwan Dhaba
Pehalwan Dhaba, situated on the roadside, is well-known for serving scrumptious North Indian and Punjabi dishes, particularly its stuffed parathas. The dhaba has a rural, old-fashioned appeal with simple decor and conventional seating arrangements. Pehalwan Dhaba's food is delightful, reasonably priced, and the ambiance is charmingly rustic, making it a popular eatery.
Mannat Dhaba
This Dhaba offers a delightful atmosphere, complemented by tasty and pocket-friendly food. Its strategic location near the highway makes it a preferred stop for numerous travelers. As you enter, a warrior holding a sword and shield greets you, reminding you of brave soldiers. The impressive architecture reflects the luxurious lifestyle of the elite. The Dhaba offers ample parking space and a wide range of dining options, making it an ideal spot for a satisfying meal.
70 Miles stone Dhaba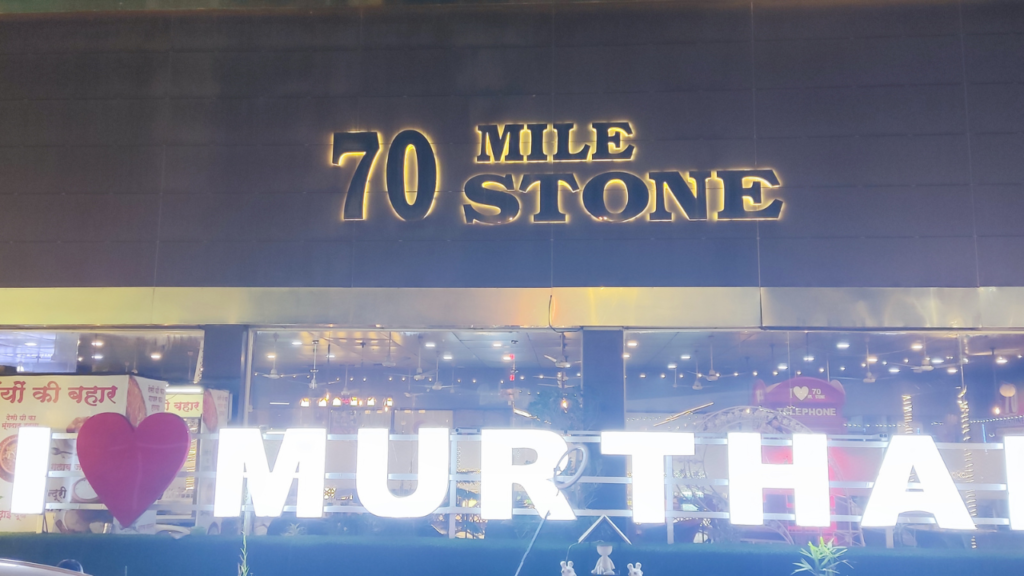 70 Miles Stone, located on the Delhi-Ambala Highway, derives its name from its distance of 70 miles from Delhi. It is considered one of the best dhabas in Murthal, attracting numerous travelers on their way to or from Delhi. The restaurant features a modern and spacious design, enhanced by elegant decor and comfortable seating arrangements. With ample seating options available both indoors and outdoors, 70 Miles Stone can easily accommodate a large number of guests.
Shiva Tourist Dhaba
This highway dhaba is spacious and tidy, renowned for its delicious aloo parathas and kullad chai. The quality of food and service are both commendable. The dhaba's ambiance is pleasant and laid-back, creating a relaxed and comfortable atmosphere to enjoy your meals.
Garam Dharam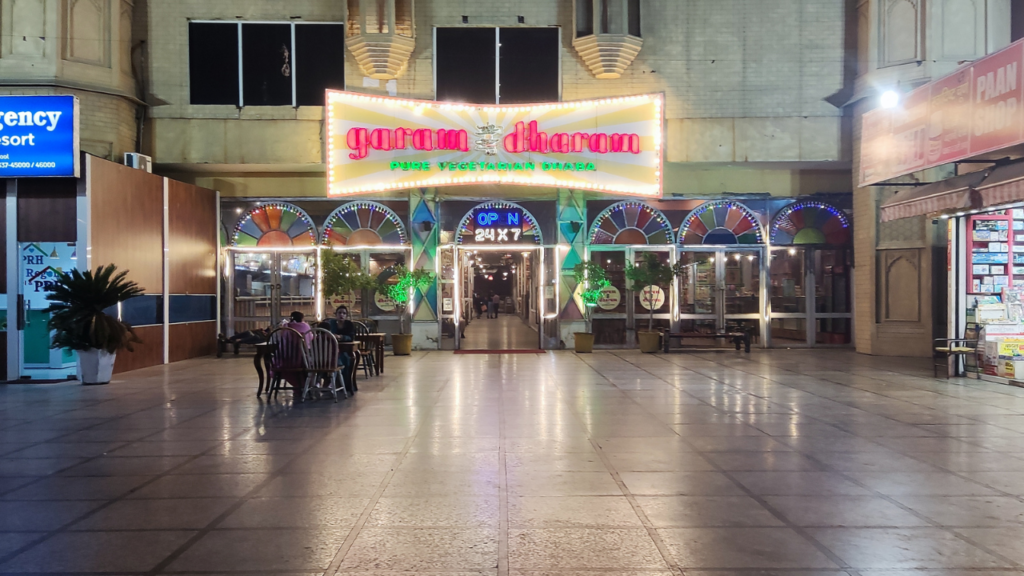 The vegetarian restaurant named "Dharam Garam" located in Murthal is the most renowned and well-known among several restaurants with the same name in different parts of India. As one of the Murthal best dhabas, it's a must-visit spot with its rustic and traditional decor. The restaurant offers comfortable seating arrangements, both indoors and outdoors, that can accommodate a large number of customers.
Hawai Adda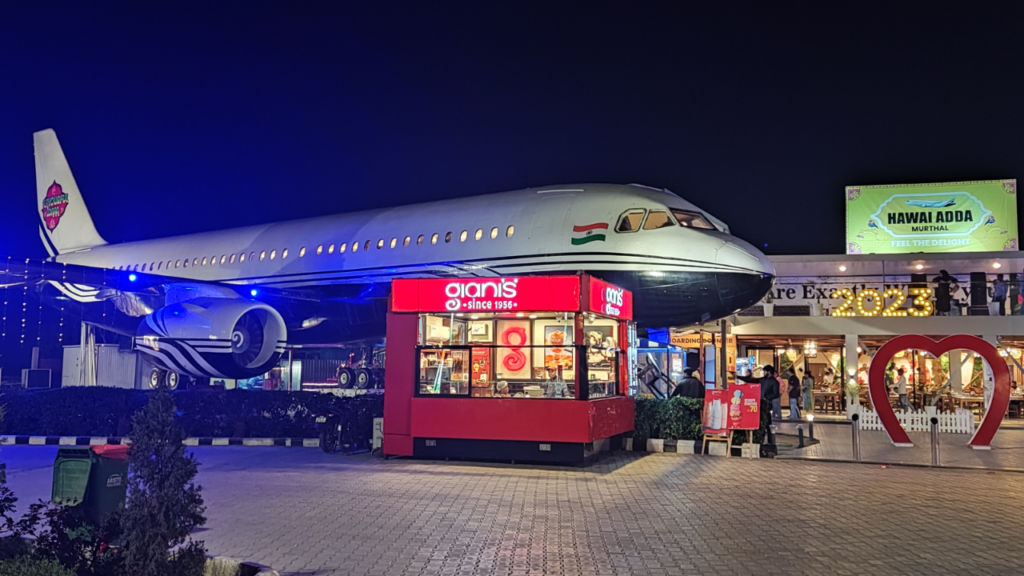 As one of Murthal's best dhabas, Hawai Adda is a one-of-a-kind restaurant with a unique airplane-themed ambiance, built inside a decommissioned Airbus A320. It offers a diverse range of vegetarian dishes, including North Indian, Chinese, and Italian cuisine. With both indoor and outdoor seating options, the restaurant can accommodate up to 80-100 guests. Besides its exceptional ambiance, Hawai Adda is a must-visit destination for food lovers.
Haveli
Located in Murthal, this Haveli Themed Restaurant is another must-visit spot and one of the best dhabas in the area. The restaurant's grand and regal ambiance is achieved through intricate carvings, paintings, and traditional furniture, resembling a grand Haveli.